Mardi-Gras:
An Afternoon Tea with the Virginia Tea Society on February 18, 2023

The Mardi-Gras celebration was an event to behold. There were so many beautiful costumes and fascinators. Everyone really had a lot of fun.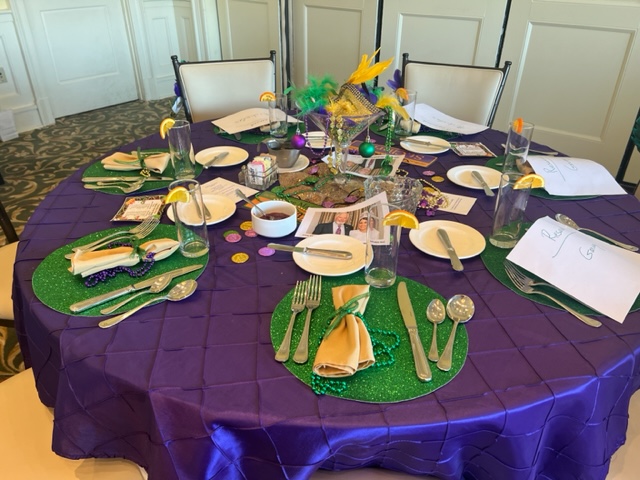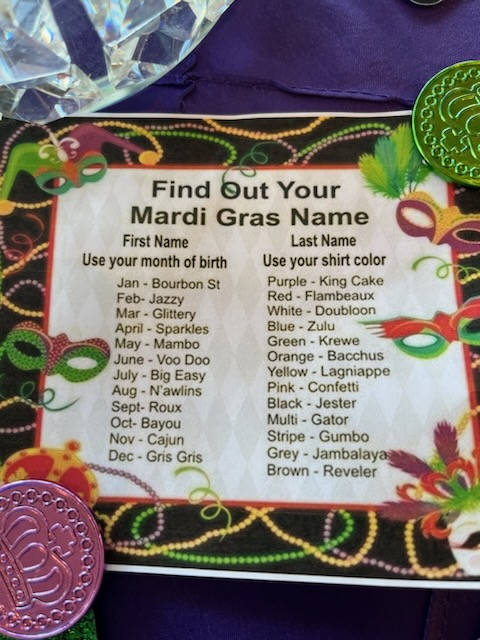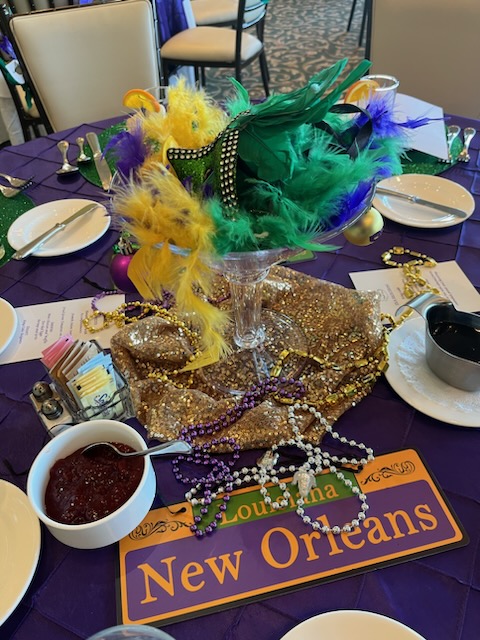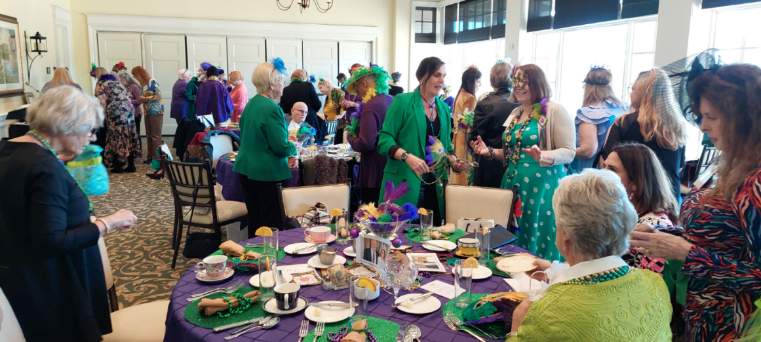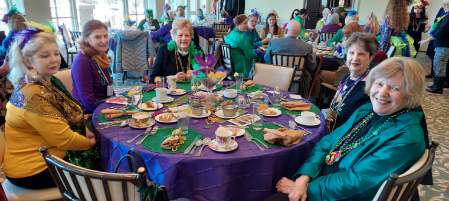 What is Mardi-Gras?
Mardi Gras is a traditional celebration that takes place on the day before the Christian season of Lent begins. The term Mardi Gras is French for "Fat Tuesday," which refers to the practice of eating rich, fatty foods before the fasting period of Lent. The festivities are known for their colorful parades, elaborate costumes, and lively music, with New Orleans being perhaps the most famous location for Mardi Gras celebrations. However, the holiday has roots in many different cultures, including those of Italy and Brazil, and its meaning and customs can vary depending on the location. For many, Mardi Gras is a time to indulge in decadent food and drink, socialize with friends and family, and enjoy the freedom and revelry of the moment before the more introspective season of Lent begins.